Excimer UV Irradiation system
Excimer lamp Features
High photon energy

It emits vacuum ultraviolet light (UVU) of 172 nm with high photon energy compared to the low pressure mercury lamp (wavelength 185 + 254 nm) which was used in conventional photo cleaning wash.

Low temperature treatment

It does not emit infrared rays, processing time can be shortened and processing can be done at low temperature.

Instant on / off

Since it can be turned on and off momentarily, shutter etc. are unnecessary.

Since it is not necessary to turn on constantly, you can use the lamp for a long time.

Mercury free

Not use mercury for the lamp.
Flat type Features

By our proprietary technology, it is a lamp capable of high intensity and high uniform irradiation.
Tact and yield improvement can be expected.
High intensity

Because it is a special lamp that emits the entire surface, the irradiation light quantity is also high, it can irradiate with high intensity.

High uniformity

It can uniformly irradiate uniformly with ± 5 to 10% or less.

Intensity stability

Although the intensity of conventional lamps decreases with temperature rise, you can monitor stable intensity by monitoring intensity value.

Lamp replacement

Replace the lamp as a single lamp or as a lamp replacement unit, so you can exchange it relatively easily.
Tube type Features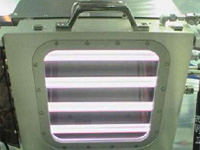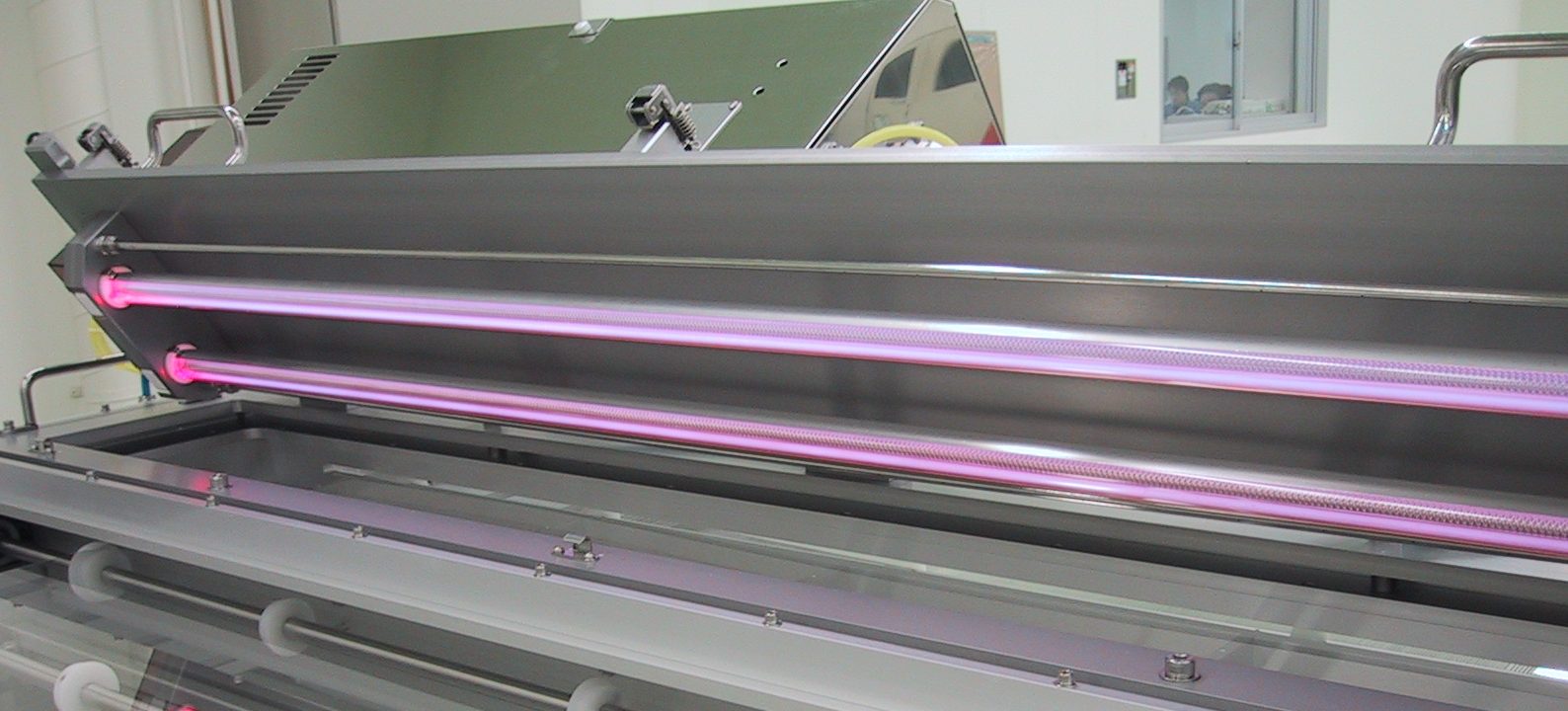 It is a standard type of excimer lamp.
Combine the number and length of lamps by purpose.
Ecximer lamp Lineup
Flat type 
Semiconductor

QEF-300SPC

QEF-230SPC

QEF-160

QEF-100

QEF-35ST

QEF-35ST-V126

wavelength
172nm
126nm
Utility
N2/Cooling water/AC100~240V
Uniformity
±5%
±7%
Aperture
φ332mm
218×218mm
167×167mm
φ100mm
φ35mm
φ35mm
Corresponding work size
12inch
8inch
6inch
4inch
–
–
intensity
80mW/cm²
80mW/cm²
30mW/cm²
30mW/cm²
5mW/cm²
5mW/cm²
 FPD

QEF-1600

QEF-600

QEF-320

wavelength
172nm
Utility
N2/Cooling water/AC100~240V
Uniformity
±10%
Aperture
70×1570mm
70×620mm
70×312mm
Corresponding work size
G6
G3
–
intensity
180mW/cm²
180mW/cm²
100mW/cm²
Tube type
Semiconductor
QEV-360
QEV-230
QEV-160
wavelength
172nm
Utility
N2/Cooling water/AC100~240V
Uniformity
±15%
Aperture
340×340mm
216×216mm
176×176mm
Corresponding work size
12inch
8inch
6inch
intensity
15mW/cm²
 FPD
QEV-1200

QEV-850

QEV-750

QEV-150

wavelength
172nm
Utility
N2/Cooling water/AC100~240V
N2/AC100~240V
Uniformity
±15%
Aperture
25×1200mm
25×850mm
25×750mm
25×172mm 
Corresponding work size
width 1200mm
width 850mm
width 750mm
width 150mm 
intensity
50mW/cm²